Pregnancy Dental Care at Wellness Dental Bronte
Keeping your smile healthy before, during and after pregnancy is important for the wellness of a mother and baby. If you're trying for a baby or soon plan to, keeping your mouth free of infection is an important part of full body wellness before your pregnancy journey.
Checkups and Cleanings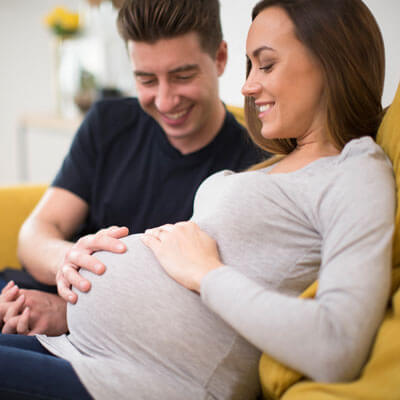 It's completely safe to plan dental checkups during pregnancy. Most women prefer to see a dentist before they get pregnant. However, it's fine to book checkups whenever they're necessary. Every six months is best. Some women prefer to book more frequent scale and cleans to help reduce the bacterial levels in their body. If you need any treatment, it's best to have it completed before you get pregnant.
After you have your baby, you can return for your next regular scale and clean as soon as you feel comfortable. We invite you to bring baby with you!
Nausea and Morning Sickness
If you feel ill during pregnancy, the stomach acids from morning sickness and nausea can damage your tooth enamel. It's similar to the type of acid erosion we see in people who have reflux.
It's recommended that instead of brushing straightaway, you rinse your mouth out well with water or an alcohol-free mouthwash. Refrain from brushing for at least 30 minutes to an hour after bouts of sickness, because of the stomach acids involved.
Diet and Snacking
During pregnancy and breastfeeding, it's normal for women to snack more frequently. Sometimes it's easy to not make good food choices because of the way you feel or if you're busy looking after a baby. Choosing foods with high carbohydrates to snack on more often can lead to an elevation of bacteria and tooth decay. When possible, opt for whole grains, cheeses, yogurt, fresh veggies and fruit.
Gum Disease and Premature Birth
Today we know through scientific research that periodontal disease (gum disease) is directly correlated to the health of a woman's pregnancy. Active periodontitis can make it difficult to become pregnant, increase the chances of premature labour and a low birth weight, along with raising the likelihood of developing preeclampsia during pregnancy. The strain to your immune system can also lower your defences and make it harder for your body to fight off bacteria.
Establishing a good oral hygiene routine and booking routine scale and cleans can help to stabilise bacterial levels in your mouth, lowering the chances of bacteria spreading to your baby. As plaque biofilm collects along the gumline, it needs to be thoroughly removed before it has a chance to spread deeper inside of the tissues and your cardiovascular system.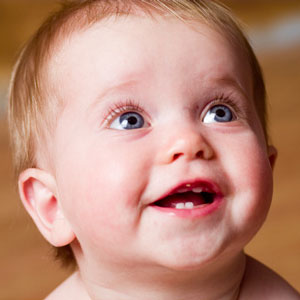 Looking After Your Baby's Teeth
Early preventative care can help lower your child's risk of tooth decay and dental emergencies. Here are a few important tips to ensure your baby's future smile stays healthy for as long as possible.
Clean baby's gums with a soft, damp cloth after each feeding
Book a dental checkup as soon as the first tooth erupts
Brush baby teeth with a small infant toothbrush, tap water and a rice-grain sized smear of toothpaste
Never put baby to bed with a bottle or cup of anything other than water
Avoid Tooth Loss During Pregnancy
Pre-existing conditions can make it easier for a woman to lose a tooth or experience dental damage during pregnancy. Contact us today to book your next Pregnancy Dental Care Bronte appointment.
* Any surgical or invasive procedure carries risks. Before proceeding, you should seek a second opinion from an appropriately qualified health practitioner.

Pregnancy Dental Care Bronte, Clovelly, Waverley, Bondi NSW | (02) 9131 4112