Children's Dental Care at Wellness Dental Bronte
We like to make your child's first dental visit one that's fun. Establishing a positive outlook on the dentist's office doesn't just help your child enjoy a healthier smile, it also combats anxiety or phobia in the future. We want to make this time as exciting as possible, so that your child actually looks forward to their dental visits.
What to Expect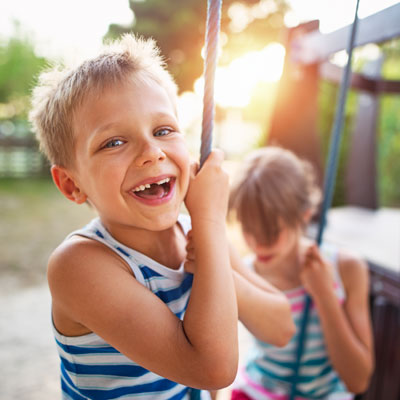 You can prepare your child for their checkup by talking about how we want to count their teeth and be sure they're nice and healthy. During your child's visit, we have televisions on the ceiling so that they can watch their favourite show (yes, that includes Paw Patrol!)
Our waiting room is equipped with a separate kid's nook where children can draw, read books or play for the short time they're waiting.
At Wellness Dental Bronte, we tailor each appointment to the individual child. If they're old enough to have a clean and fluoride treatment, we'll try for one. But we work at your child's pace so that they never feel threatened.
Your Child's First Visit
It's recommended that every child have their first dental checkup by the time they turn one year old. Although this early visit is mostly preventative in nature, we also use it as a time to check for developmental or airway issues. If concerns are noted, we will address them with the parent or caregiver and make a plan to intervene as necessary.
Your child's orofacial development can have a tremendous effect on airway concerns. If your child is exhibiting signs of snoring or teeth grinding, they shouldn't be ignored. These symptoms can be a warning sign that serious airway issues are present.
Problems getting a good night's sleep or oxygen blockage to the brain can lead to learning problems such as ADHD, bedwetting and irritability.
As a family and children's dentist, we spend a lot of time focusing on prevention. Throughout your care, we educate children (and parents) on proper dental hygiene and diet, giving your family the tools you need to avoid common issues like tooth decay and dental emergencies. We show your child at an age-appropriate level how to clean and care for their teeth while also discussing things like nutritional choices that can affect their risk of tooth decay. In addition to routine checkups and cleanings, it's possible to help lower your child's chances of developing cavities with protective fissure sealants.
No Gap Dental Care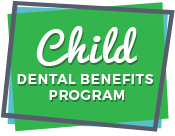 We offer special no gap appointments for children. If you have a health fund, bring your card with you to the appointment. Your coverage will include necessary X-rays, a checkup, clean, polish and fluoride as required.
If you don't have a health fund, be sure to ask about our children's dentistry special. We want to do everything we can to get your child's smile off to the right start from the very beginning.
Book Today
Schedule a children's dental care Bronte appointment or arrange for checkups for the entire family.
CONTACT US
* Any surgical or invasive procedure carries risks. Before proceeding, you should seek a second opinion from an appropriately qualified health practitioner.

Children's Dentist Bronte, Clovelly, Waverley, Bondi NSW | (02) 9131 4112